Hoodies: The Good, The Bad, And The Weird?
Wednesday, March 2nd, 2011 at 4:17 pm

The best hoodies I have ever seen have bunny ears and are stripey!!! To be perfectly fair, I love them because they're cute. However, if you are more of a sarcasm/ funny person (e.g. above), then I would recommend www.bewild.com/fuhiho.html. It has funny hoodies, that I would get any day, and some that I just couldn't, for fear of getting murdered by my mom (joking
). As for bunny ears, littleblackcherry.com is amazing. And for kitten ears, at a cheaper price (though still quite expensive) chaoticclothing.co.uk does amazing stuff.

Lastly, the ugly. You probably all have one of these: the jumper you never wear unless the distant relative who happened to give it to you comes round to your house. The one that lives in the bottom of your closet, never to see the light of day. Perfect Example: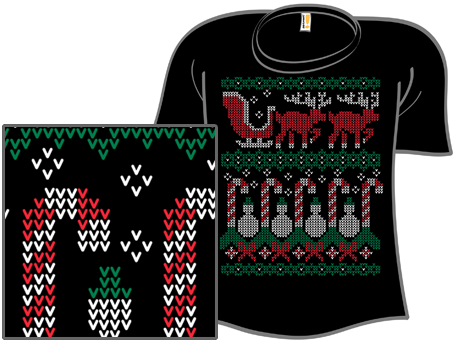 Thanks for reading!!! Hugs and Kisses XXX Violet
If you have any suggestions or need someone to talk to, you can contact me at darksidewhitelace@hotmail.co.uk
Like this post? Subscribe to my RSS feed and get loads more!